Founded by Bob Hertz and Mary Clark, PSY-TEK Labs recognizes there is more to the world than atoms, molecules and the widely accepted four forces of nature. There's longevity in generations, reaching peak performance in a sport, healing chronic pains and so much more that enhances everyday lives.
What's "more" are forms of energies called subtle energies. These energies are the basis of "Energy Medicine," the signatures of which can be measured with forward-looking devices. PSY-TEK Labs is one of just a few facilities in the world that utilizes such promising devices to non-invasively measure subtle energies for the betterment of personal well-being and professional treatment.
NON-INVASIVE

Technology
PSY-TEK Labs' technology serves everyone committed to health and wellness. Whether a mother, caretaker, athlete, professional, researcher or practitioner in the local, medical or alternative healing communities, our technology provides quantifiable feedback to enhance personal health and help foretell disease, combined with assessing the impact of practitioners' evaluations on their clients' health.
Such vital information can be applied to chart a new treatment protocol, and improve the efficacy of a trusted product, treatment or device. Our focus is on leading research, recognition and publications for new ideas and devices, particularly if they are novel and debatable.
DISEASE PREVENTION

through Alternative Testing
Is your family history fraught with disease, or do you sense that you may be at risk for a chronic ailment? PSY-TEK Labs believes that thermal imaging supports disease prevention. How? Thermal imaging body scans reveal temperature ranges that offer a road map to effectively manage health, wellness and longevity, while providing safe and affordable screening for:
Breast Health
Sinuses & Allergies
Cardiovascular Health
Thyroid Health
Muscular Skeletal Disorders
Visceral Health
Dental Health
Full Body Imaging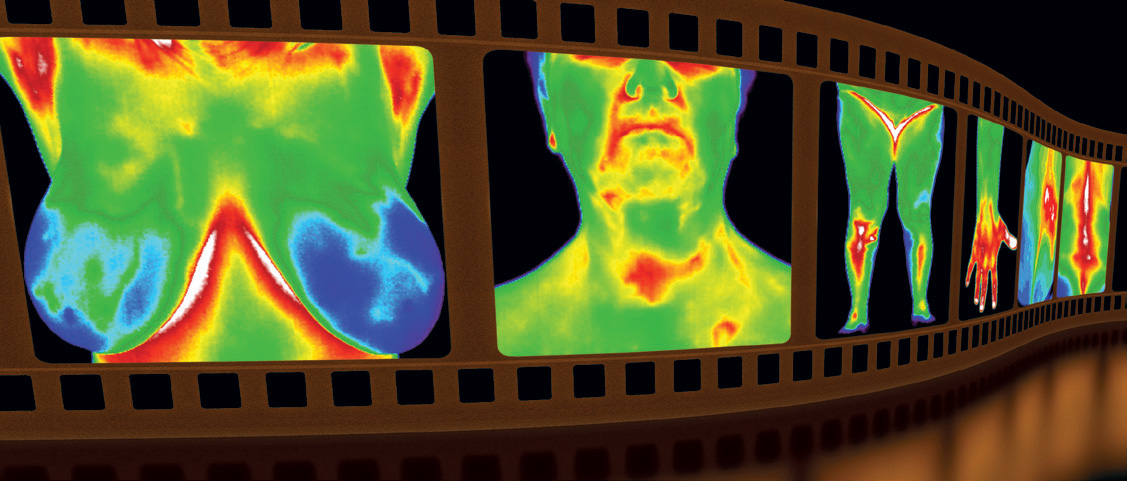 Key advantages to thermal imaging further include:
Advanced Protection—Up to eight years ahead of the majority of tests, resulting in much earlier results for optimal detection and protection
Safety—Avoids X-ray risk without harmful body penetration radiation
Privacy—Non-invasive, no-touch, no contact, and no painful compression
In addition to PSY-TEK Labs' expertise in designing research projects for our valued clients, our laboratory features several devices that non-invasively monitor several aspects of the health condition of research subjects, as well as liquid and solid materials.