You're Invited to Psy-Tek Labs' Virtual Open House

Via Zoom
Wednesday, October 21, 4 pm PT on Zoom
Register Below 
                                                     Experience, firsthand, our Advanced Frontier Medical Systems as we follow
                                                     patients getting their exams.  Then join our live Q&A, offering your opportunity
                                                     to question our professional panel of experts, including our doctors, physicists,
                                                     subtle energy technicians and scientists.
                                                     It's FREE to professionals and the public concerned with their clients' and their
                                                     own health.
                                                     Conveniently register by completing the form below.  Login details will then be
                                                     forwarded to join our virtual Open House via Zoom on October 21,
                                                     (Can't make it?.. Register and you will receive a link afterwards to the entire Recorded Event!)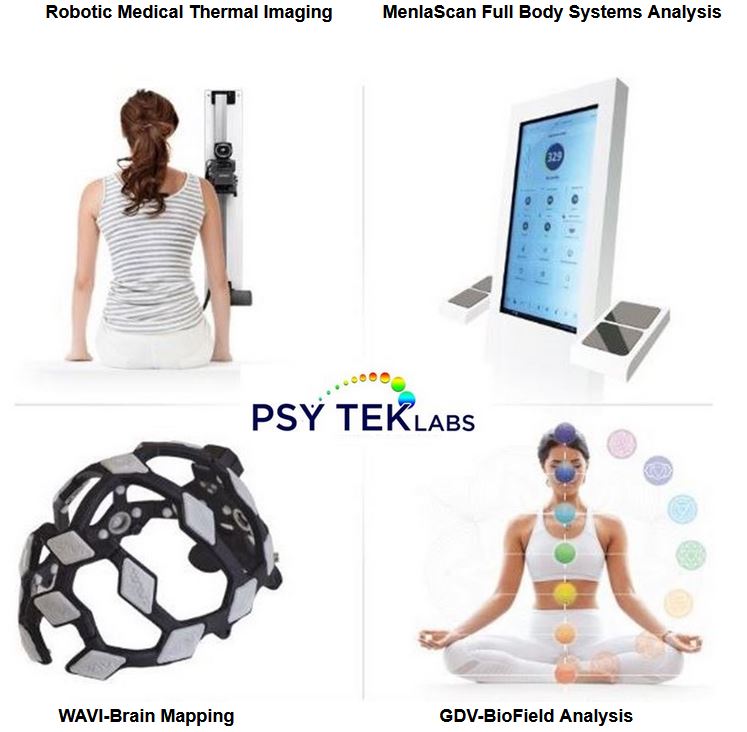 Or Contact Us:
Phone: 760-733-6000 / Email: Info@psy-tek.com / Website: www.Psy-Tek.com