There is so many exciting things happening at Psy-Tek.  We are so honored to be apart of so many great opportunities and want you to be a part of them as well.  Keep a lookout in this section for upcoming events or opportunities.
We would also like to thank the friends of Psy-Tek.  Many of the health and wellness industry's leading practitioners that rely on PSY-TEK for exclusive scientific evidence that  offers greater insight into their patients and clients care.
PSY-TEK Labs proudly recognizes these industry luminaries, who rely on our notable research to support their work.
The Soul of Yoga Presents:
Psy-Tek Labs: Unlock Your Brain's Hidden Secrets with Brain Scanning
June 8th, 2019
Presented by: Stefan Kasian, NMD, PhD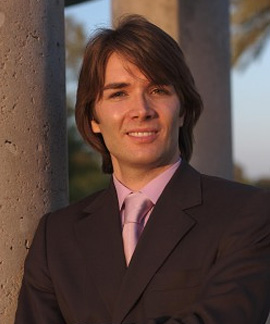 This is a 1 hour presentation.
Additionally 30 minute Brain Scan appointments are available before and after the presentation.  Special pricing for the Soul of Yoga event is $250 per Brain Scan(normally $625).  To get the special scan pricing at this event, you must schedule in advance by June 3rd, please call Ildi Clark at (760)733-6000 or email at ildi@psy-tek.com
Presentation cost: $15 Preregister or $20 At the door
Please, follow the link below for more details or to preregister and save your seat today:
https://clients.mindbodyonline.com/classic/ws?studioid=3078&stype=-104&sTG=23&sView=day&sLoc=0&sTrn=100000960&date=06/08/19
The Soul of Yoga Presents:
Psy-Tek Labs: Intro to Subtle Energy Measurement & Chakral Alignment Assessments
January 19th, 2019
Presented by: Dr. Gaetan Chevalier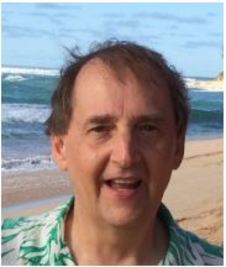 This 1 hour presentation includes a 40 minute talk and 20 minute Q&A session.
30 minute GDV(Gas Discharge Visualization) assessments will be available from 9-5pm at the Soul of Yoga on Jan 19th at the drastically reduced rate of $50 (normally $150). Please contact Cheryl@psy-tek.com to schedule a time.
Cost: $15 Preregister $20 At the door
Please, follow the link below for more details or to preregister and save your seat today:
Psy-Tek Labs Community Open House
October 13th, 2018
Such a wonderful event for the Psy-Tek Labs family to come out to greet and speak with the public.  It was an honor to be able to give short demonstrations of our different tests showcasing what Psy-Tek Labs has to offer the community at large.   It also gave us the opportunity to show the many ways we are able to make a positive impact on the lives of everyone around us and the community and world as a whole.
Change it Up Radio with Paula Shaw
Guest: Dr. Gaetan Chevalier
October 7th 2018
Check out Psy-Tek's own Dr. Gaetan Chevalier as he joins host Paula Shaw as a guest on her Change It Up Radio show entitled "Grounding and Soaring".  During the show Dr. Chevalier discusses Psy-Tek Labs and the great research and testing opportunities we offer.  He also talks about grounding and the great benefits it can bring to our lives.
"Basically, we evolve in contact with the surface of the earth. And why's that important? It's because the earth itself is a battery. We live inside a huge battery with a positive pole and a negative pole."  –  Dr. Gaétan Chevalier
To listen or find out more information check out the following link: http://www.Changeitupradio.com/035
Psy-Tek VIP Press Event Night
September 26th, 2018
A wonderful night welcoming and hosting Psy-Tek Labs VIP'S.  Such a successful event showcasing the many exciting opportunities we have going on at Psy-Tek Labs.   So much fun conveying the limitless  potential we have to impact the community through our many different testing avenues to better one's understanding of health, mind, body and soul.  We also highlight our ability to offer research testing to provide scientific understanding and confirmation to a wide variety of alternative and mainstream understandings and practices.  Help us spread the word!
ISSSEEM Bi-Annual Conference
September 6th-8th, 2018
What an awesome experience spreading the word about Psy-Tek Labs at the ISSSEEM(International Society for the Study of Subtle Energies) Bi-Annual Conference where this years theme was "Finding Balance".  ISSSEEM is an interdisciplinary society with a widespread appreciation of the energetic component within many disciplines including quantum physics, therapeutic modalities, healing, psychology, consciousness, psi, and the understanding of our multi-dimensional existence. • A connected community, dedicated to "living subtle energies" as they relate to the experience of consciousness, healing, and human potential. MISSION: To serve as an open forum for scientific and intuitive exploration of integrative healing, applied spirituality, and the subtle realms and to promote understanding, exploration, research and application of the energies of consciousness.
Dr. Konstantin Korotkov Biowell Conference
March 24th-25th, 2018
Dr. Korotkov is the inventor of the GDV testing device used in our own research. His technique, Electrophotonic Imaging (EPI), previously termed Gas Discharge Visualization technique (GDV), is a breakthrough beyond Kirlian photography for direct, real-time viewing of the human energy system through a special camera. This technology allows someone to capture the physical, emotional, mental and spiritual energy emanating to and from an individual, plants, liquids, powders and inanimate objects, and then translates this into a computerized model. Researchers and clients can view imbalances that may be influencing an individual's well-being, greatly facilitating the diagnosis of the cause of any irregularities throughout the body and its organ systems.
Prof. Korotkov has enjoyed a research career for over 40 years, combining rigorous scientific methods with an insatiable curiosity about the spirit and the soul with deep respect for all life. He has led lectures, seminars and training sessions in 56 countries, presenting papers and workshops at more than 100 national and international conferences. Dr. Korotkov was elected president of the IUMAB by the world's most prominent researchers at the V Congress of the International Union of Medical and Applied Bioelectrography (IUMAB) in Curitiba, Brasil.
Bill McKenna
Bill McKenna is the inventor and founder of Cognomovement. He made the discovery that our body can force the mind to shift perspective and attitudes after years of working one-on-one and helping thousands overcome their issues. He holds seminars on consciousness and the mind-body connection, and is an author and keynote speaker, and appears as a guest on television and radio talk shows internationally.
James Van Praagh
James Van Praagh is a pioneer in the field of mediumship, and one of today's most celebrated and respected spiritual teachers. He has brought a mindful awareness to the subject of "communication with the dead" into the public psyche for the past 30 years. James is known as a "survival evidence medium," meaning that he provides evidential proof of life after death via detailed messages from the spiritual realms.