The National Foundation for Energy Healing is working with a national Insurance company to create insurance coverage for the patients of Energy Practitioners.
With 10, 000 certified practitioners the insurance product should become available to your clients.
By participating in the Energy Practitioner test, you will help create insurance coverage for Energy Medicine and Energy Psychology treatments by qualified and Certified practitioners.
The exam involves a standardized assessment of your skills to affect energy changes as measured by various devices. The testing is non-invasive, and all instruments used are commercially available and safe.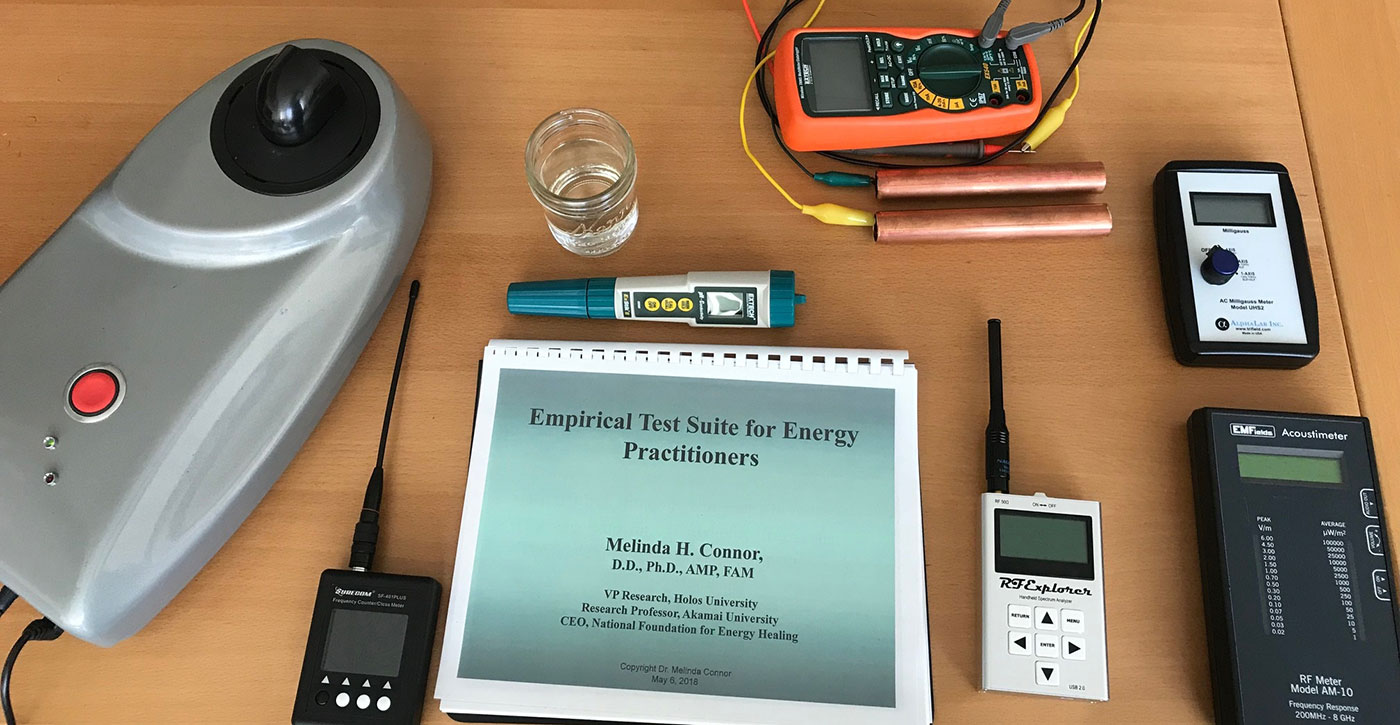 Here is an example of the Energy Healer's Testing Certification Score Sheet below.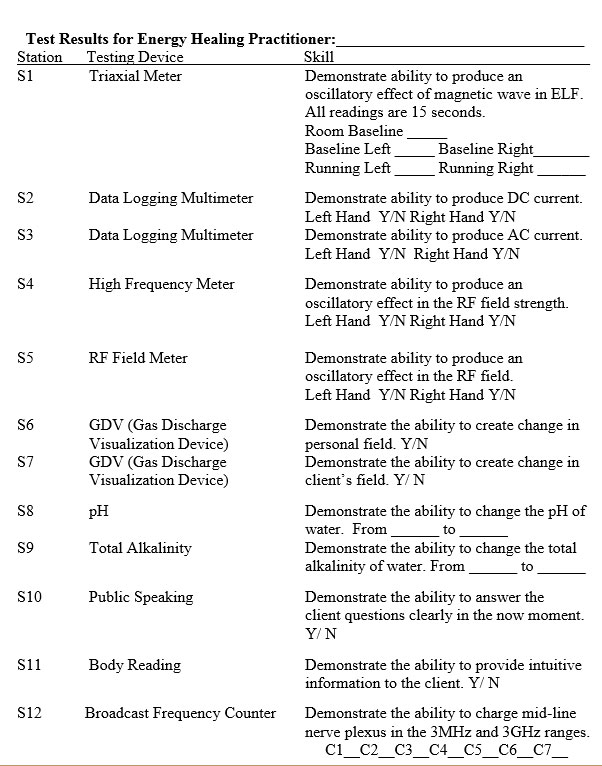 Get in Touch with Us
Our highly skilled staff offers decades of experience in Subtle Energy Research, Physics, Engineering, Computer Science, Psychology, Energy Medicine, and additional disciplines required to deliver superior analyses to our valued clients.