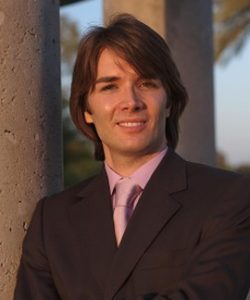 Chief Innovation Technology Officer (CITO) / Brain Spa Doc
Dr. Stefan J. Kasian, N.M.D., Ph.D. serves as Chief Innovation Technology Officer (CITO) at Psy-Tek Labs. In the ethos of the Aquarian Age which exemplifies expanding awareness, he has developed innovative evolutionary medicine protocols that synergy your body, mind, spirit, and dwelling. His method includes cutting-edge non-invasive assessment scans that give you a unique 360′ perspective of your body, mind, and spirit (biofield). Via deep listening and mindful dialogue to glean insight from your life experiences, his integral approach guides you to optimize and empower your home environment and health using a unique value added methodology in which he created an entirely new discipline. A lifelong learner, Kasian's initiatives include leading entheogenic/ethnomedical expeditions internationally, expanding value-based care into building conscious health sustainable communities worldwide, and curating the ventures of like minded value-aligned entrepreneurial visionaries.
A graduate of Duke University with B.A. in Computer Science, Stefan earned his Ph.D. in Transpersonal Psychology (Consciousness Science) from Saybrook University after working on Wall Street and becoming an innovative real estate entrepreneur.  He underwent a Near Death Experience (NDE) as a result of life-threatening neurosurgery procedures catalyzed by a reckless driver. This NDE, plus the arduous recovery that ensued, gave him empathy: to those who suffer trauma and brain injury, and passion: to advocate for new solutions based on personal experience.
After earning a Doctor of Naturopathic Medicine in Tempe, AZ, he completed a Residency in General Medicine at Bastyr University, in San Diego, CA. He is Chair of Transpersonal Psychology inside the American Psychological Association (APA). A collaborator on research teams with top minds, e.g. Duke University Medical Center, Arizona State University, Monroe Institute, etc. he welcomes strategic partnerships with world-class institutions and organizations.
Please call or email us a Psy-tek Labs to obtain more information or questions about Dr. Kasian's Protocols or to take the next step in your journey. You can also visit