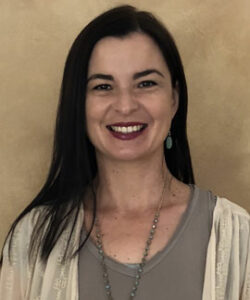 Operations Director
Ildi Clark was born and raised in Hungary. During her college years she discovered the spiritual teachings of Maharishi Mahesh Yogi, and became a devout student of Transcendental Meditation. In 2000 Ildi moved to the United States, where she lived in Fairfield, Iowa, the home of Maharishi University. There she worked at The Raj – America's Premiere Ayurvedic Health Center where she learned about the traditional Ayurvedic purification treatments.
Ildi went on to become an early childhood educator following Dr. Montessori's philosophies. She was a teacher for 14 years, and also worked as an administrator. All the while, she continued to develop her passion and understanding of alternative medicine and energetic therapy healing systems such as Pranic Healing.
Ildi is excited to be a part of Psy-Tek where everyone is committed to enhancing personal health and wellness utilizing cutting edge technology.